John A. Schall, M.P.P.
Chief Executive Officer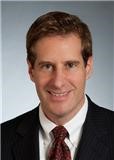 Caregiver Action Network (CAN) regretfully shares the sad news that John Schall, CEO of Caregiver Action Network since 2012, passed away on December 30, 2022. Mr. Schall was 62 years old.  The obituary can be found here.
The CAN Board of Directors issued the following statement: "We are greatly saddened by the passing of John Schall. He was a visionary leader, a devoted advocate, and a powerful voice for family caregiving. His daily work was driven by his passion to ensure that caregivers received the tremendous support and education needed to take care of their family members and loved ones. The Board and staff, as well as the many people he worked with and mentored over the years, mourn his loss. We extend our sympathies to his family and friends." A funeral will be held in Detroit next week. Arrangements are being made for a memorial service in Washington, DC. Additional information will be provided as details become available.
Board Co-Chair Melissa Rowley added, "John was recognized nationally as a thought leader on caregiving issues and trends. John was able to leverage his 30+ years of expertise in a wide range of policy fields to develop programs and strategies to help solve the nation's caregiving crisis. We will always be grateful for John's unrelenting efforts on behalf of family caregivers everywhere." Board Co-Chair Andrea Cohen added, "John's vision transformed CAN and caregiving. He was a friend and colleague who will be missed by all who knew him."
The Board of Directors has appointed Lisa Winstel, who has been with the organization for more than 13 years as its Chief Operating Officer, as Interim Chief Executive Officer. She will call upon her previous experience managing leadership transitions, including three founder transitions at non-profits, to ensure that CAN remains the strong and vibrant organization that it has come to be.
John Schall had more than 25 years of bipartisan experience in senior positions with the Executive and Legislative branches of government.  He is a public policy and communications professional with noted expertise in a wide range of policy fields, including health care, labor, education, economic development, taxation, and budget policy.  He has managed large staff organizations.
John Schall became Chief Executive Officer of Caregiver Action Network (formerly National Family Caregivers Association) in June 2012.  Prior to joining CAN, he was Deputy CEO of the Parkinson's Action Network.  As Vice President of Jefferson Government Relations from 2005 to 2009, he represented a number of health care companies and patient advocacy associations. Mr. Schall also served as the President and CEO of the National Congress for Community Economic Development (NCCED), a national trade association representing 3,600 anti-poverty organizations across the country.
Mr. Schall previously served as Executive Director of the National Business Coalition on E-Commerce and Privacy, comprised of 15 of America's largest corporations.  He also managed former Senator Robert Dole's consulting business at the law firm of Alston & Bird, LLP, overseeing contracts with many of America's top corporations and several foreign countries.
Previous experience includes serving as Executive Director of the Project on the Advocacy of U.S. Interests Abroad from 1997 to 1999 – a bipartisan blue-ribbon commission of 14 former Cabinet-level officials to examine the conduct of U.S. foreign affairs in the 21st Century.  Mr. Schall served as Senator Bob Dole's Chief Budget Advisor in the Senate Majority Leader's Office.  He was also Guest Scholar at The Brookings Institution, and a Fellow at the Institute of Politics at Harvard's John F. Kennedy School of Government.  In 1994, he narrowly lost his bid for election to Congress from Michigan's 13th District.
Mr. Schall served as Chief of Staff of the U.S. Department of Labor from 1991 to 1993 and was a White House Domestic Policy Adviser to President George H.W. Bush and Deputy of the White House Domestic Policy Council from 1989 to 1991.  He served as Legislative Director for then Rep. Connie Mack (R-FL).  He also held positions in the White House Office of Management and Budget from 1984 to 1987.
Mr. Schall is a regular lecturer on "How the Senate Works" for the Brookings Institution and for Georgetown University's Government Affairs Institute.  He has provided expert testimony before Congress; been interviewed by numerous media outlets; and has authored articles in Roll Call, the Detroit News, RenalLIFE Magazine, Electronic Commerce and Business Law Report, and several other publications.  He earned a Master of Public Policy degree from Harvard University's John F. Kennedy School of Government, and a B.A. with distinction and honors in political science from the University of Michigan.