Submitted by

bjones

on Tue, 10/18/2022 - 09:26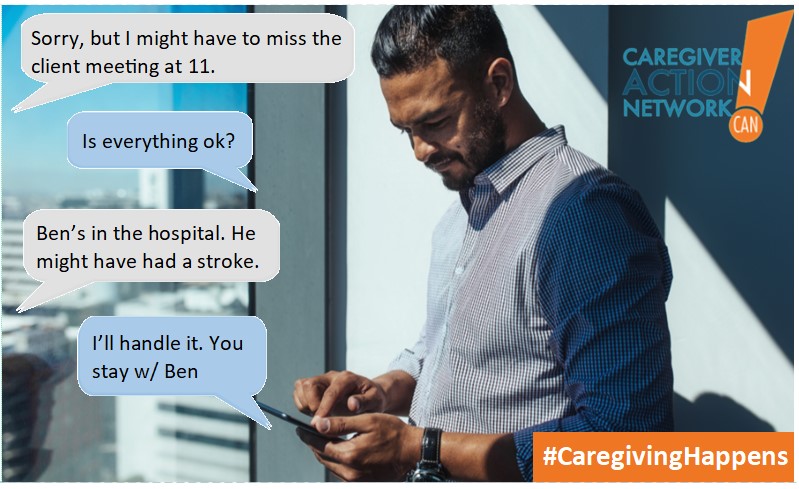 For National Family Caregivers Month 2022, the #CaregivingHappens campaign reflects your reality that often caregiving just happens.
Caregiving happens when you're grocery shopping or in a meeting. Caregiving happens when you're trying to get out the door to go to work and it happens when you least expect it.
#CaregivingHappens raises awareness of your role as a family caregiver as people realize that you may be running late because you're picking up your loved one from chemo or your friend understands that you're not avoiding them, you're caring for your mom with Alzheimer's.
#CaregivingHappens when you're busy with something else or have plans. It may make you miss meetings or other appointments.
When #CaregivingHappens, it's not always convenient or expected. We understand, and we get it.
#CaregivingHappens on Twitter @CaregiverAction
#CaregivingHappens on Facebook/CaregiverActionNetwork
Get Involved!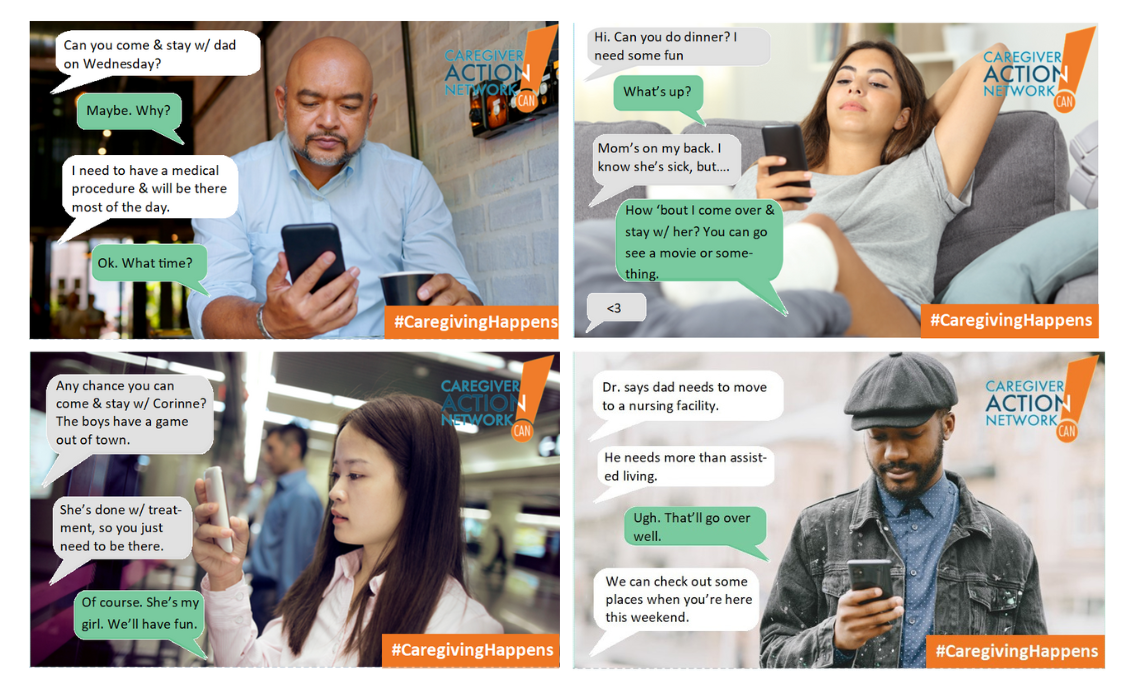 There are many things you can do to help elevate the importance of Caregivers needing support and how #CaregivingHappens.